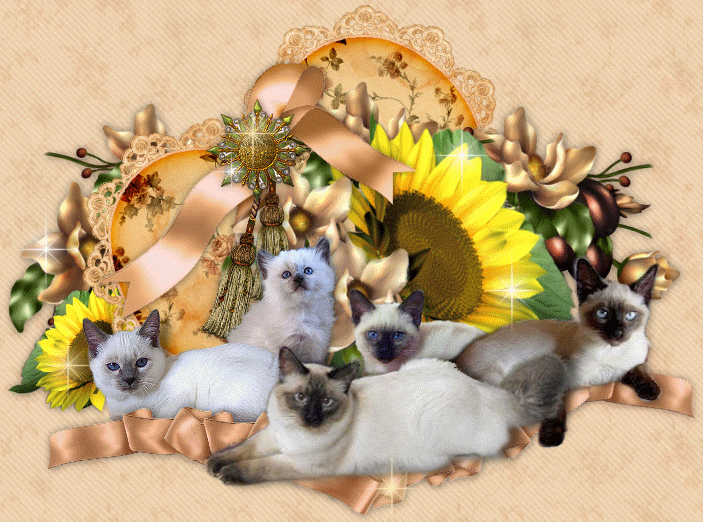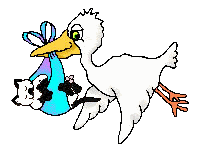 OUR KITTENS ARE SOLD AS PETS ONLY!
IF YOU NEED A BREEDER ( REGISTERED CATTERIES ONLY ) PLEASE CALL ME
  I DO NOT POST PICTURE OF MY KITTENS THAT ARE NOT SOLD AS OF YET. BECAUSE FRAUDULENT BREEDERS STEAL PICTURES OFF REPUTABLE BREEDERS WEBSITES AND.
I WILL SEND YOU CURRENT PICTURES OR VIDEO OF MY LITTLE DARLING ON REQUEST.
THANK YOU
 ALL MY CATS/KITTENS ARE HYPOALLERGENIC
DEPOSITS ARE NON REFUNDABLE. DEPOSITS ARE TRANSFERED TO THE NEXT LITTER IF THERE ISN'T WHAT YOU WANT IN THE CURRENT LITTER.  PICTURES ON REQUEST
             FALL LITTERS
CHRISTMAS KITTENS
                    BOTH LITTERS ARE LONG AND                       SHORTHAIR BALINESE
           MOLLY & TITUS
             DOB 10/7 (4)  ALL BLUE
2 MALES -   BOTH SOLD
2 FEMALES
1  SH FEMALE - SOLD
1  LH FEMALE
MAISIE  &  BUSTER   (BALINESE)
DOB 10/13  (6) SOME LYNX
3 MALES
2  CHOCOLATE LYNX  BOTH SOLD
1 SEAL- SOLD
3 FEMALES
1 SEAL TORTIE  (BEAUTIFUL GIRL)
1 LYLAC LYNX ?
1 CHOCOLATE  -  SOLD
LITTER FOR THE NEW YEAR 2024
BLOSSOM & BUSTER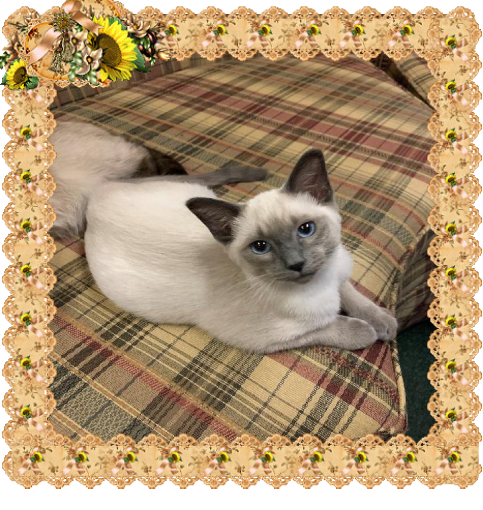 CAMANCHE HILL TITUS OF TO-LYN
BLUE POINT SH BALINESE MALE
CFF REGISTERED
SIRE- CAMANCHE HILL CHEWBACA
DAM - CAMANCHE HILL SASSI-FRASS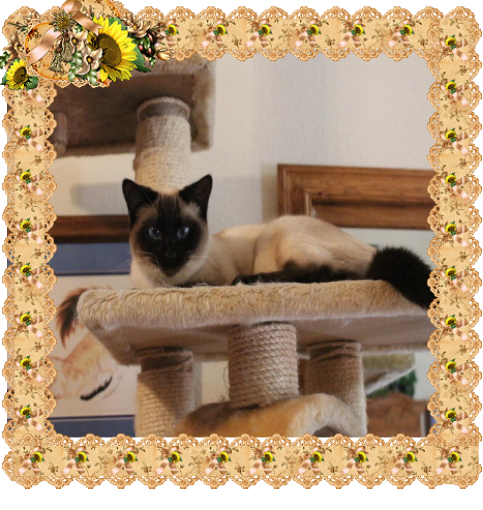 PACIFIC SIAM SONG BIRD OF TO-LYN
SEAL POINT SIAMESE
CFF REGISTERED
SIRE: SHADOWS RIDDICK
DAM: PACIFIC SIAM GOOFBALL 2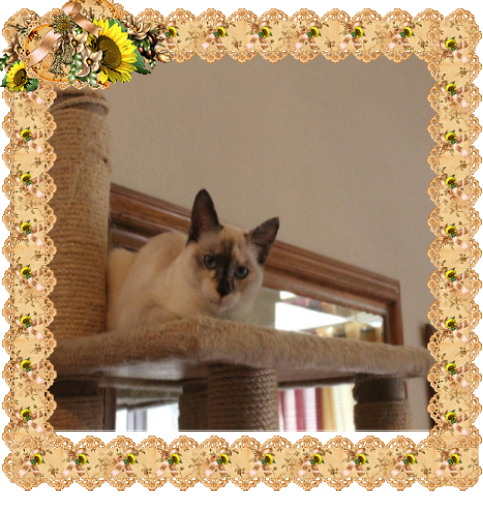 TO-LYN'S LUCY
SEAL TORTIE
         LUCY IS LOOKING FOR HER FOREVER HOME. SHE IS UP ON ALL VACCINES AND SPAYED.
SHE A LITTLE SHY BUT WILL COME AROUND WITH A LOT OF TLC.
SHE IS FREE TO A GOOD HOME. NEVER BEEN OUTSIDE SO PLEASE INDOORS ALWAYS.
IF INTERESTED PLEASE CALL 209-481-2297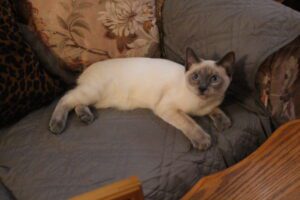 PACIFICSIAM MOLLY OF TO-LYN
BLUE POINT SH BALINESE FEMALE
CFF REGISTERED
SIRE: SUGARS ROCKY OF PACIFICSIAM
DAM: SAUCER OF PACIFICSIAM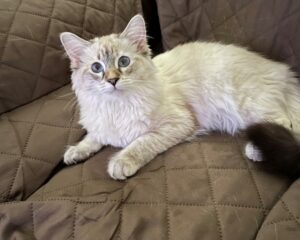 TO-LYN MAISIE
    CHOCOLATE POINT LYNX BALINESE
CFF REGISTERED
SIRE: YAHONT ROYAL SYMPHONY OF LOVE BLOOMS
DAM: PACIFIC SIAM LEXIE OF TO-LYN
MAISIE IS LOOKING FOR HER NEW HOME. I AM RETIRING HER. SHE IS READY TO GO.
SHE JUST TURNED 2YRS OLD IN OCT. 10/30/21. SHE IS CURRENT ON ALL VACCINES. FREE TO THE RIGHT HOME ON THE CONDITION SHE IS TO BE SPAYED. IF INTERESTED PLEASE CALL ME AT 209-481-2297
IF YOU TEXT ME AT THAT NUMBER I CAN SEND YO CURRENT VIDEO OR PIC OF HER.